[Updated August 2022]
The much-loved and praised city of Cape Town is such a popular destination, thanks to the array of interesting activities and places which pop up year-round throughout the Mother City. No matter the season, there is always a buzz in this one-of-a-kind South African destination. Looking to discover winter fun in Cape Town? Travelstart takes a look at some of the cool, new and unusual things to do in Cape Town this winter. So hurry up so you don't miss out! the seasonal clock is ticking!
1. Giggles at the Cape Town Comedy Club
Image courtesy of Cape Town Comedy Club
Located at the V&A Waterfront, Cape Town Comedy Club is the city's best dedicated stand-up comedy venue. It is home to some of South Africa's greatest comedic talent. Avoid the winter chills, and head to the Cape Town Comedy Club, where you can enjoy some good food and a glass of wine while soaking up the comedic banter. This is a great place for a date night or dinner with friends. Whatever the occasion, laughs are guaranteed. 
Keep up to date with the comedy club's shows and book your tickets!
Address:

The Pumphouse at the V&A Waterfront, Dock Road (Near Two Oceans Aquarium), Cape Town

Contact:

012 418 8880 or

info@capetowncomedy.com
2. Wine tasting in the CBD
Stay warm this winter in Cape Town and go wine tasting at the Rockwell Cellar. For your convenience, it is situated inside the Rockwell All Suite Hotel & Apartments. Try this fun alternative thing to do in the heart of Cape Town. You can book a private wine tasting experience at the Rockwell Cellars. You'll get to savour a selection of top wines and spirits straight from their respective farms. A wine tasting experience awaits!
| | |
| --- | --- |
| Address: | 32 Prestwich Street, Green Point, Cape Town, 8001 |
| Contact: | 012 421 0015 or rockwellcellars@rockwellhotel.co.za  |
3. Zoom down the mountain into the City Bowl with Scootours Cape Town
Freewheel into the city on a Monster Mountain® Scooter. The scooters are eco-friendly and gravity-propelled. Anyone who can ride a bicycle can use them and you get to control the speed. Scootours will take you on an adventurous off-road track down the side of Signal Hill into Bo-Kaap, covering 5 kilometres with breathtaking views of the Mother City. The experience continues as you are transported to Table Mountain for your final run down a single track. This is perfect for those of us who aren't strong hikers but still appreciate good views, nature and want a lungful of fresh air!
Adults and kids over 10 years book solo tickets and children 9 years and under can double up with mom or dad. Remember to wear closed shoes and bring a windbreaker.
Tours depart from Table Mountain's Kloofnek parking area.
Costs
| | |
| --- | --- |
| Driver Tickets (10 years and up)  | R680 pp |
| Junior Passenger Tickets (4-9 years) | R290 pp |
*They have specials for kids parties and midweek team-building events (Monday-Friday)
Additional Info
| | |
| --- | --- |
| Departure Times: | 10:00-11:00 / 12:30-14:00 / 15:00 |
| Contact: |  082 776 0557 |
4. Eco-fun at Intaka Island
If you're done shopping 'til you drop at the fourth largest mall on the continent, Canal Walk, consider a peaceful ferry ride through the Intaka Island wetland area. This is an award-winning 16-hectare wetland and bird sanctuary. There's even a hop-on, hop-off option at Canal Walk and Crystal Towers. Enjoy a scenic ferry ride on the Grand Canal as well as around Intaka Island. The ferry ride lasts around 35 minutes. 
You can also enjoy guided walks like the "Full Moon Hike on Intaka Island!" Experience the Island come to life with sights, sounds and smells of nature around you… How cool!
Costs
Entrance Fee:

 Adults – R25




 Kids under 12 / Pensioners – R15

Boat Ride:

 Adults – R75




 Children – R65
Additional Info
5. Eat away at the city markets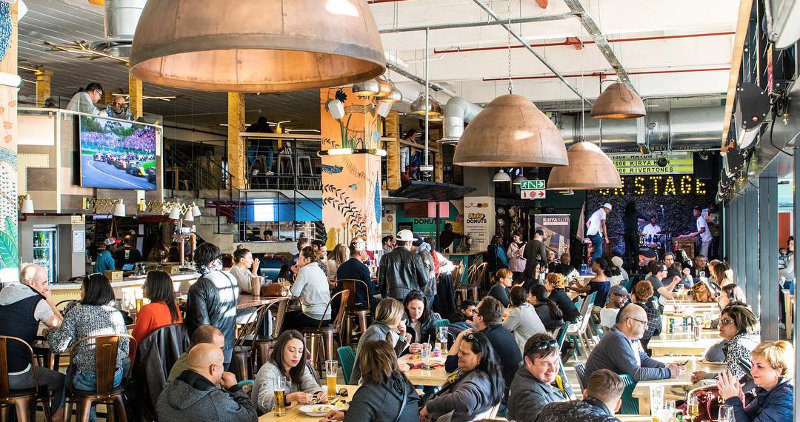 Winter in Cape Town means locating exceptional food to keep your belly warm. Cape Town markets deliver over and above when it comes to amazing food and great vibes. If you're at the V&A Waterfront, stop by at the V&A Food Market for a variety of quality foods like delicious waffles, craft beers, pizza, trendy smoothies and so much more. Mojo Market in Sea Point is another winner with an array of delicacies from around the world, including Dutch poffertjies, biltong, oysters, and chicken chow mein to die for. This is also a popular place to watch big world sport matches with a glass of beer or a G&T in hand. Each market offers a programme of live music to keep the vibe going while you enjoy the delicious food on offer! Other incredible markets that are definitely worth visiting are the Bay Harbour Market and the Oranjezicht Farmers Market.
6. Volunteer at the Two Oceans Aquarium
Suited to Cape Town residents or long-term visitors, the volunteer programme at the Two Oceans Aquarium allows you to become an ocean ambassador and get involved in the marine conservation efforts at the aquarium. The volunteer programme takes place during the second half of the year. There are two training courses, one on Mondays and the other on Saturdays. Please note that there will be a small registration fee. Keep up to date with the Two Oceans Aquarium volunteer programme as they reveal the final details. Sign up and look after Cape Town's precious pearl!
| | |
| --- | --- |
| Location: |  Dock Rd, Victoria & Alfred Waterfront, Cape Town |
| Contact:  |  021 418 3823 or email volunteer@aquarium.co.za  |
7. Ceramics at Clay Café 
The Clay Café is the perfect thing to do in Cape Town in winter with the whole family or a group of friends. Situated in picturesque Hout Bay or in Gardens the Clay Café prides itself on creating an enjoyable experience for adults and children alike. You'll choose from an array of unfired bisque (pottery pieces) which you can decorate and paint to make your one-of-a-kind crockery. Get your creativity on!
There is also a cafe which offers lunch meals or tapas to snack on whilst you enjoy your afternoon, crafting beautiful pieces with loved ones. There are vegan, vegetarian and Halaal-friendly (on request) options.
Please note that times differ during the week. Don't forget to make your booking!
Address:

Clay Café, Erf 4080, 177 Main Road, Hout Bay

199 Bree Street, Gardens, Cape Town

Contact:

076 810 5120 or info@claycafe.co.za

061 917 4191 or 199bree@claycafe.co.za
8. Explore art at the Zeitz MOCAA Museum
Situated at the V&A Waterfront's Silo District, this impressive museum deserves an entire day of your time. There is just so much art to see and interact with. Zeitz MOCAA offers daily complimentary museum highlights tours, including the Zeitz MOCAA member tours, private pre-booked tours and event tours to suit your specific needs. You'll get to see 21st-century art from Africa and its diaspora. There are always mind-blowing, progressive exhibitions and workshops for you to attend. The building itself is an impressive piece of architecture. The galleries are spread over several floors with exhibition galleries, centres for art education, performative practice, photography and more. What's not to love!
Please note that they are closed on Mondays.
Costs
Daily Admission:

R210 per adult




Free for children under 18(must present ID)

Birthday Month:
 Free entry on any day you choose in your birthday month

(must present ID/driver's license/passport) 

Wednesdays:

Free entry for African citizens between 10:00 and 13:00 (must present ID/driver's license/passport)
Additional Info
Address:

V&A Waterfront, Silo District, S Arm Road, Waterfront, Cape Town, 8001

Contact: 

087 350 4777 or

info@zeitzmocaa.museum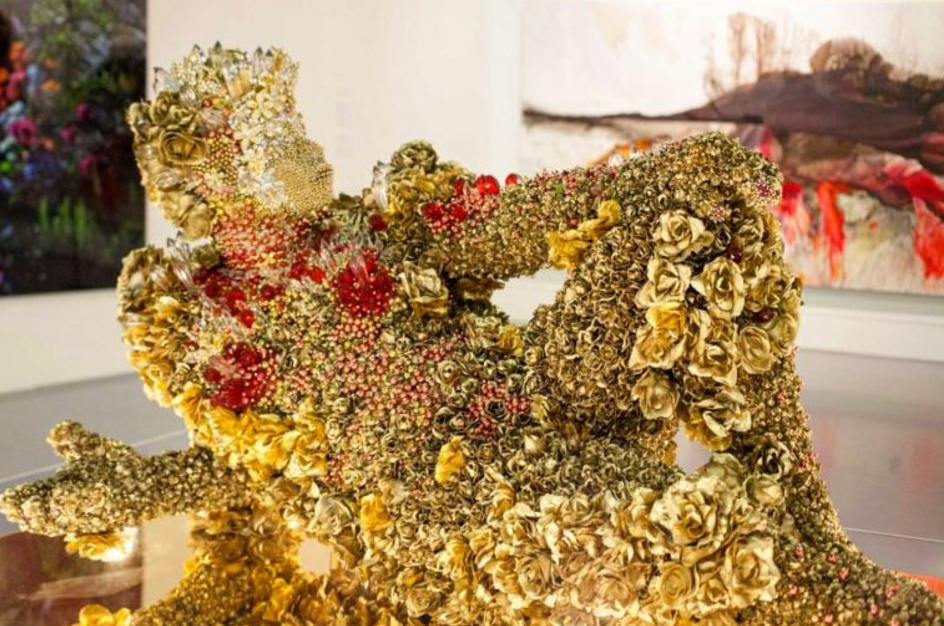 9. Beer tasting at Cape Town's breweries
Head to one of Cape Town's several craft beer breweries for a taste of exceptional beers and heartwarming food. Whether you're looking for a Monday burger special or delicious steak and beer or a cosy quiz night, there's definitely a deal to be found at places such as Woodstock Brewery and Devil's Peak Brewing Company. Best enjoyed with a group of friends!
10. Jazz at The Crypt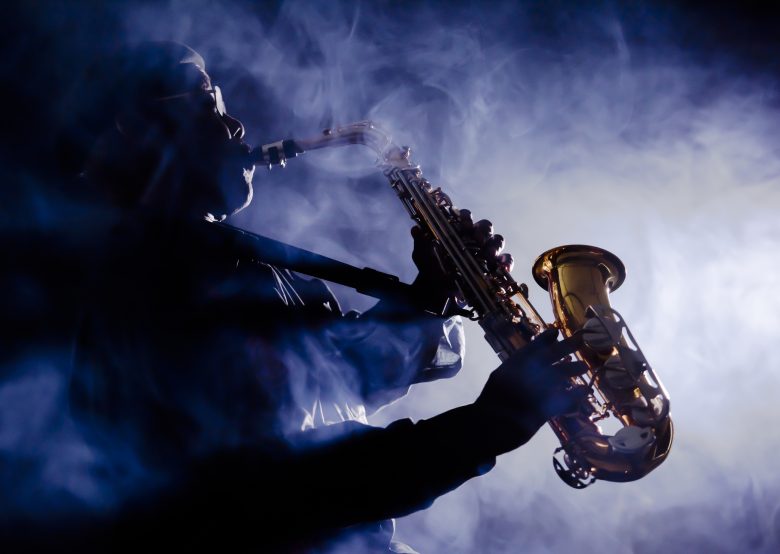 The Crypt is a special space in Cape Town, nestled below the historic St. George's Cathedral. The space is complete with vaulted ceilings, solid stone pillars and gothic windows. You can enjoy the beautiful fusion of African and international jazz whilst delighting in delectable cuisine and pulsating culture. Welcome an evening of vibey jazz and scrumptious food this winter to fill your soul with an abundance of happiness!
Costs
| | |
| --- | --- |
| Live Jazz Show Cover Charge: |  R100-R150 pp |
Additional Info
| | |
| --- | --- |
| Address: | 1 Wale Street, c/o Wale and Adderley Streets (St. George's Cathedral), Cape Town |
| Contact: |  vai their website |
11. Wine tasting at Cape Town's vineyards
Warm up with a glass of excellent South African wine straight from the vineyard. Cape Town's vineyards are a major draw card for many tourists. Whether you're driving along the Constantia Wine Route or venturing along the epic Stellenbosch Vineyards, you are bound to find some stellar wine selections.
You might like: 6 Undiscovered Wine Farms around Cape Town
12. Kitesurf or kiteboard at the renowned Blouberg Beach and Big Bay
Take advantage of Cape Town's favourable watersport conditions. If you're looking for some fun water activities, the perfect thing to do in Cape Town in winter is kitesurfing or kiteboarding at the serene Blouberg Beach and Big Bay. Get an adrenaline rush and feel the wind through your hair as you take advantage of the big waves, clear water and perfect view of Table Mountain.
13. Ride the Franschhoek Wine Tram
One of the best ways to discover the Franschhoek Valley is by doing the Franschhoek Wine Tram hop-on hop-off tour. Journey through the rolling vineyards on a double-decker tram. You'll get to stop at and visit some of South Africa's oldest and most distinguished wine estates. You can also do wine tastings at the different wine farms if you want to test a variety of the wine farms' best wines.
This is the perfect opportunity to learn about Franschhoek's history and wine cultivation!
Costs
Hop-on Hop-off price

 Adults: R270 (R260 pp if you choose "group experience")

 Children 3-17 years: R90 (R80 pp if you choose "group experience")
Additional Info
Address:
Corner of Main Road & Cabriere Street, Franschhoek, Western Cape, 7690
Contact:

 021 300 0338 or

info@winetram.co.za
14. Soak in Caledon's natural hot springs
A superb activity to do in Cape Town in winter is a day visit to the Caledon Resort's renowned mineral-rich warm springs. You'll be happy to know that the natural-warm mineral pools are kept naturally pure – no chemicals are added. The iron particles seen in the water act as a body exfoliant. Unwind and enjoy the beautiful boost of blood circulation and any stress will melt away at this one-of-a-kind feature in the Western Cape.
Please note they the pools are closed on Mondays.
Costs
Caledon Spa pool access price (day visits): 

Adults: R130

Children: R100 

Children under 5: Free
R175 per person on Saturdays, Sundays, public holidays and school holidays.
Additional Info
| | |
| --- | --- |
| Address: |  1 Nerina Avenue, Caledon, Western Cape |
| Contact: |  028 214 5100 or caledonspa@tsogosun.com  |
15. Find a cool book store in the city
Cape Town has many amazing bookstores to get lost in. Why not grab a cappuccino and head to a cosy bookstore, where you'll find all types of genres, ranging from the classics to African literature. Some favourites are the Book Lounge, Clarke's Bookshop and Kalk Bay Books!
16. Challenge yourself with fun HintHunt games
For something a little different, get involved with HintHunt – a unique experience for families, friends and colleagues. This exciting game includes solving puzzles and opening locks in a fast-paced environment which will guarantee a ton of laughs. Designed for groups of 2-6 people, you'll be locked in a themed room, and will be required to solve hidden clues and overcome various mental tasks to escape the room. They even have outdoor games!   
Costs
Contact them to make your game package and for prices.
Children under 7 play free.
 Additional Info
| | |
| --- | --- |
| Mon to Thu: | 10:00 – 19:00 |
| Fri to Sat:  | 10:00 – 22:00 |
| Sun:  | 10:00 – 17:30 |
| | |
| Book on their website: |  HintHunt Website  |
17. Let's go bowling!
For some indoor fun and excitement this winter, get stuck in a game of ten-pin bowling. It's ideal for team-building, a family outing and a fun night out with friends. Test your bowling skills at Let's Go Bowling in Claremont or Grandwest Casino in Goodwood.
18. A free walking tour through the CBD
If the weather is pleasant, consider an informative tour with Cape Town Free Walking Tours. The great thing about doing this walking tour is that you're bound to learn so many things about Cape Town's history and its buildings. All you have to do is arrive at Motherland Coffee Company in St. George's Mall and sign up. Learn about the Company's Garden, Bo-Kaap, Greenmarket Square and so many iconic places in Cape Town's CBD. A small donation is appreciated at the end of the tour.
19. Fun at Butterfly World Zoo
For a chance to be one with tropical gardens, beautiful butterflies and the melodic sounds of birds chirping, go to Butterfly World Zoo. There is so much to see in this sanctuary for exotic animals. Situated just outside Cape Town, in Klapmuts, Butterfly World Zoo is an interactive animal attraction that is great for family outings and photography opportunities.
Costs
Entrance Fee:

Adult – R88

Children – R49

Students and Pensioners – R79
Additional Info
Address:

Route 44, Stellenbosch, Western Cape 

Opening Hours:

Monday to Sunday




09:00-17:00

Contact:

021 875 5678 or

education.bfw@gmail.com
20. Get a taste of indoor rock climbing
Whether you're a beginner or an advanced rock climber, HangTime Gym offers the perfect conditions with custom-built walls, dedicated bouldering areas and top-end training facilities. This is a fun way to burn some winter calories. Get a full-body workout and develop core strength as you learn to navigate your way around different climbing areas. With a gym in Pinelands and Bellville, you are spoilt for choice! 
Costs
| | |
| --- | --- |
| Pinelands Day Pass: | R85 |
| Bellville Day Pass: | R120 |
Additional Info
Address:

Pinelands Gym

Sunrise Park, Sunrise Circle, Prestige Drive, Pinelands/Ndabeni

Bellville Gym

2 Pioneer Street, Oakdale, Cape Town

Contact:

074 134 8981 or climb@hangtime.co.za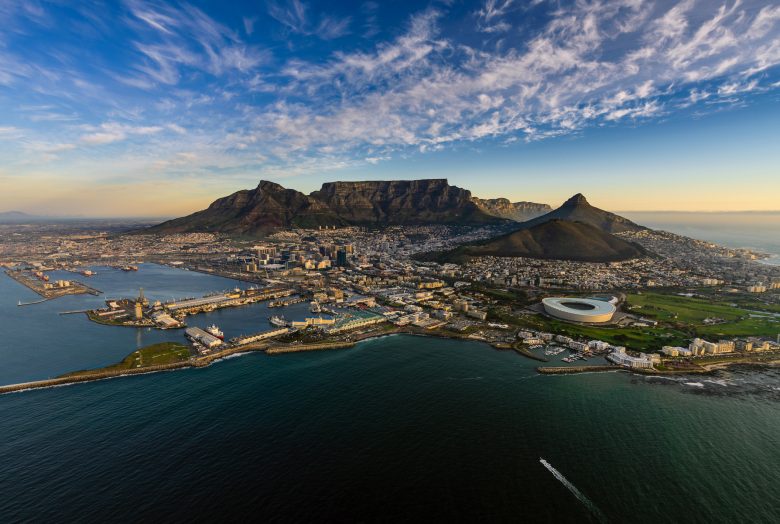 With all of these fun things to do in Cape Town in winter, your itinerary just got a whole lot warmer. Your options are endless this winter, leading you to jazz, art galleries, eco-adventures, wine tasting and so much more. Remember to keep warm while enjoying these incredible features in the Mother City. 
Do you have any special things to do in Cape Town in winter? Tell us how you like to spend this cosy season in the comments below.
Sign up to our newsletter for awesome flight deals and the latest travel news.
Also read: The Best Winter Restaurants in Cape Town
                 23 Budget-Friendly Family Activities in Cape Town
All information on this blog page was correct at the time of publishing and may change at any time without prior notice. Travelstart will not be held liable for loss or inconvenience resulting from the use of out-dated or incorrectly noted information.
Featured image courtesy of
@bee.original.design
via Instagram