Deciding where to travel after a two-year COVID travel hiatus was easy, New York City, one of the most exciting cities in the world.
Getting there is a breeze, United Airlines conveniently offers daily direct flights between Joburg and New York/Newark Liberty International Airport. What's more, from the 7th June 2022 United Airlines has introduced a 3 times weekly flight from Cape Town direct to New York/Newark – both operations are now year-round.
United operates the modern Boeing 787-9 Dreamliner offering a choice of three cabins. Their 48 all-aisle access, United Polaris® business class product (with fully flat seats), United® Premium Plus (premium economy) with 21 seats and a 2-3-2 seat configuration and United Economy® with 149 seats and a 3-3-3 seat configuration. At the front of United Economy® you can pay an extra USD225 per flight for one of the 39 United Economy Plus® seats offering more legroom and seat recline.


I was fortunate enough to fly in March this year in United® Premium Plus which offered a lot more space and comfort for the long 16-hour overnight flight. The seat is wider and includes a comfortable foot rest, you receive an economy class meal service, but you're served first.
The convenience of flying direct is not to be underestimated. The LAG rules (no liquids, aerosols and gasses over 100ml in your hand luggage) is strictly enforced-even your duty-free booze and bottled water purchases are delivered in sealed bags to the departure gates 10 minutes before boarding. If you are flying in United® Premium Plus, book well in advance as the 2 seaters go fast.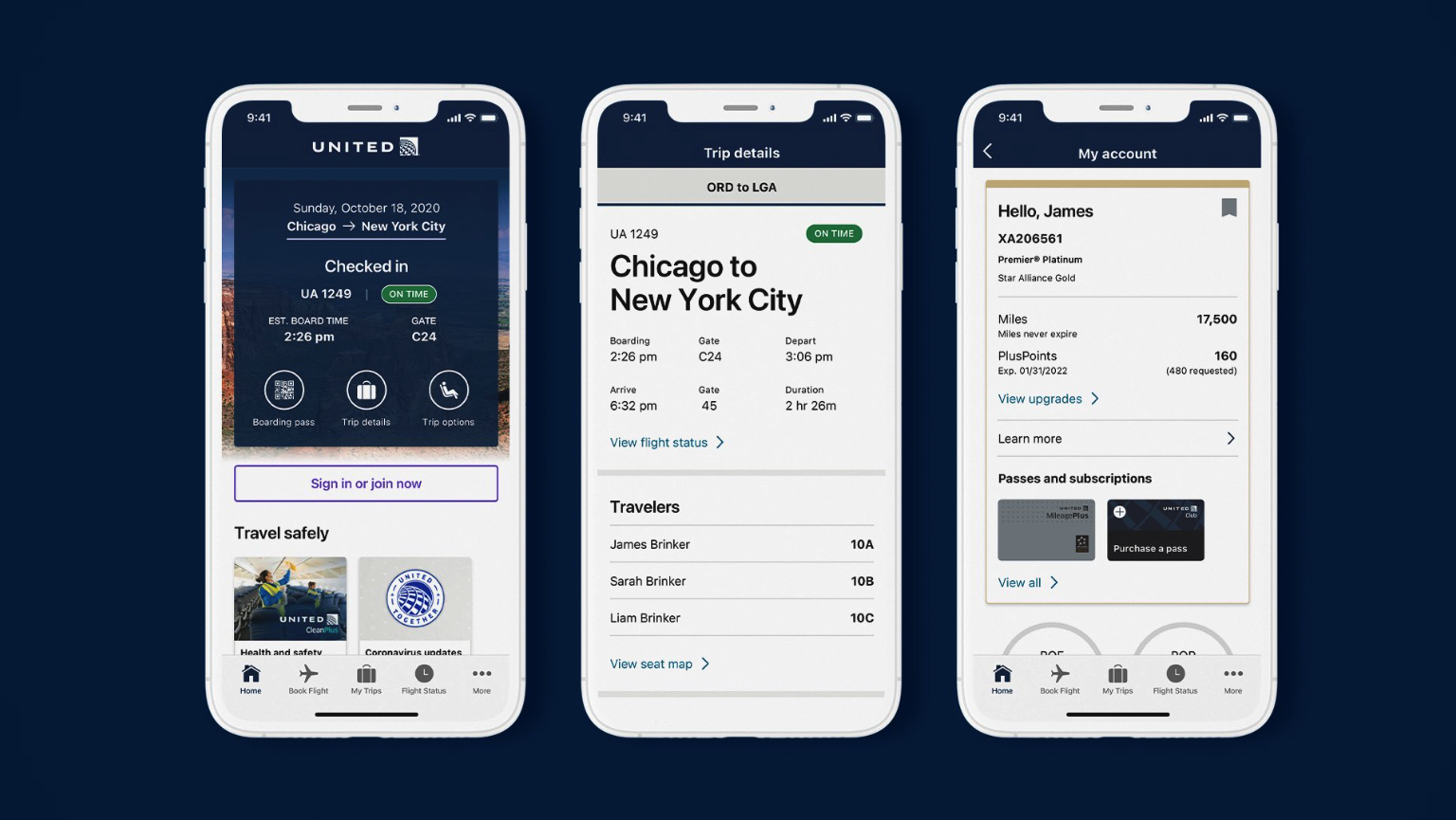 It is recommended to download the United APP which offers convenient access to your travel information. The Travel-Ready Center is a one stop shop that helps you prepare for your trip by letting you know what your travel destinations requirements are.
Newark Liberty International Airport is located in the neighboring state of New Jersey approximately 45-60 minutes by taxi to midtown Manhattan. Due to the early morning arrival time the queues at immigration are short and quick – I waited longer for my suitcase than to get through passport control. I found it quite convenient traveling through Newark as opposed to arriving at the busier JFK airport, as a bonus the short queues at immigration were a massive time saver.
South African passport holders require a visa to enter the United States, South African travellers also no longer required negative viral COVID-19 test result, or documentation of recovery from COVID-19, before boarding a flight to the U.S. Please refer to this link to learn more.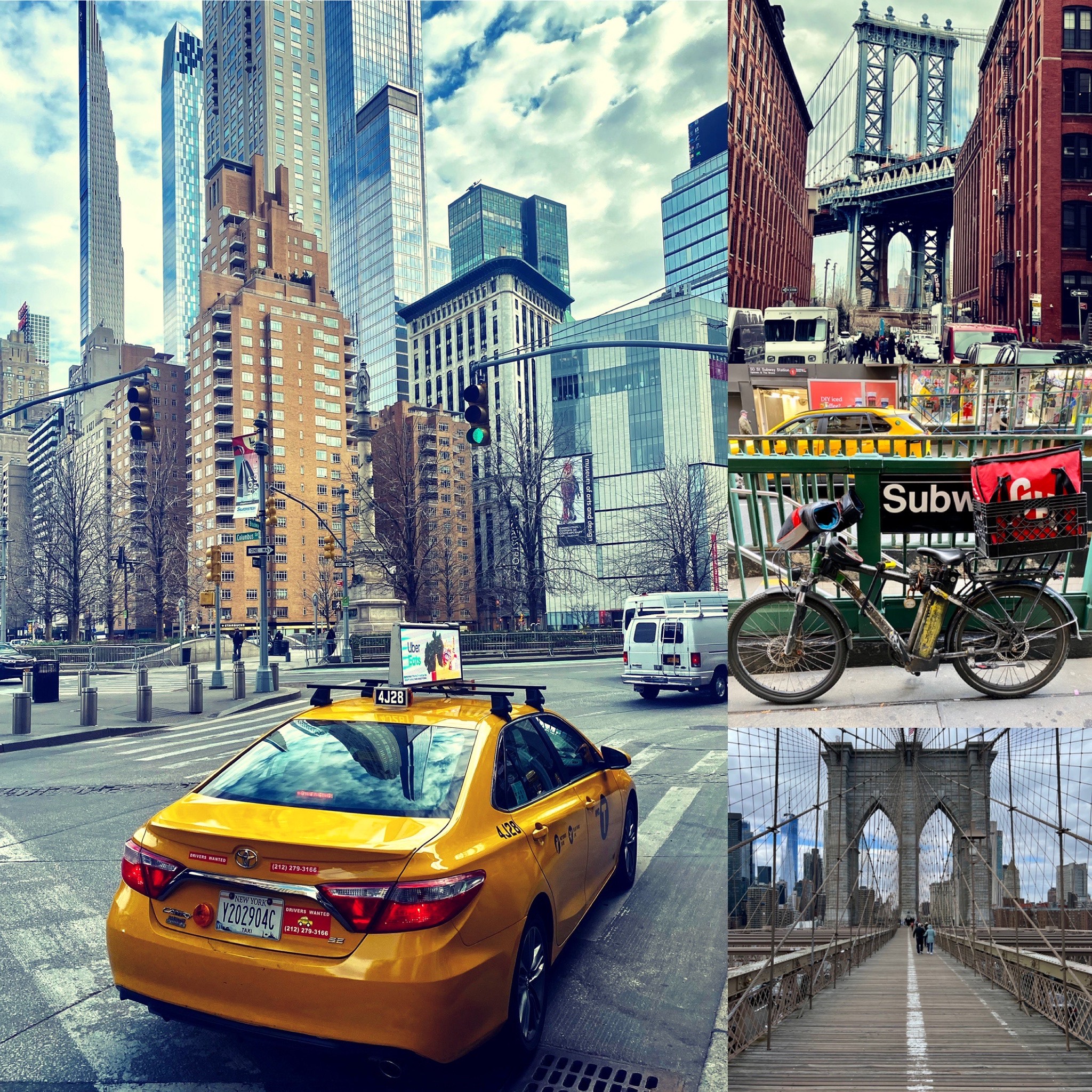 There are various ways to get into Manhattan from Newark; taxi, by Airtrain or express bus. Pre Booked taxis can set you back over $80 for two people including tolls, tip – if you don't have too much luggage, I would suggest taking the more affordable Airtrain-which takes you to Penn Station on W34th Street in half an hour.
When in Manhattan I always feel like an extra on a movie set thanks to the many iconic landmarks and tourist attractions, yellow taxi cabs, steam gushing out of the manholes, hot dog carts and food trucks and the incessant sound of ambulance sirens.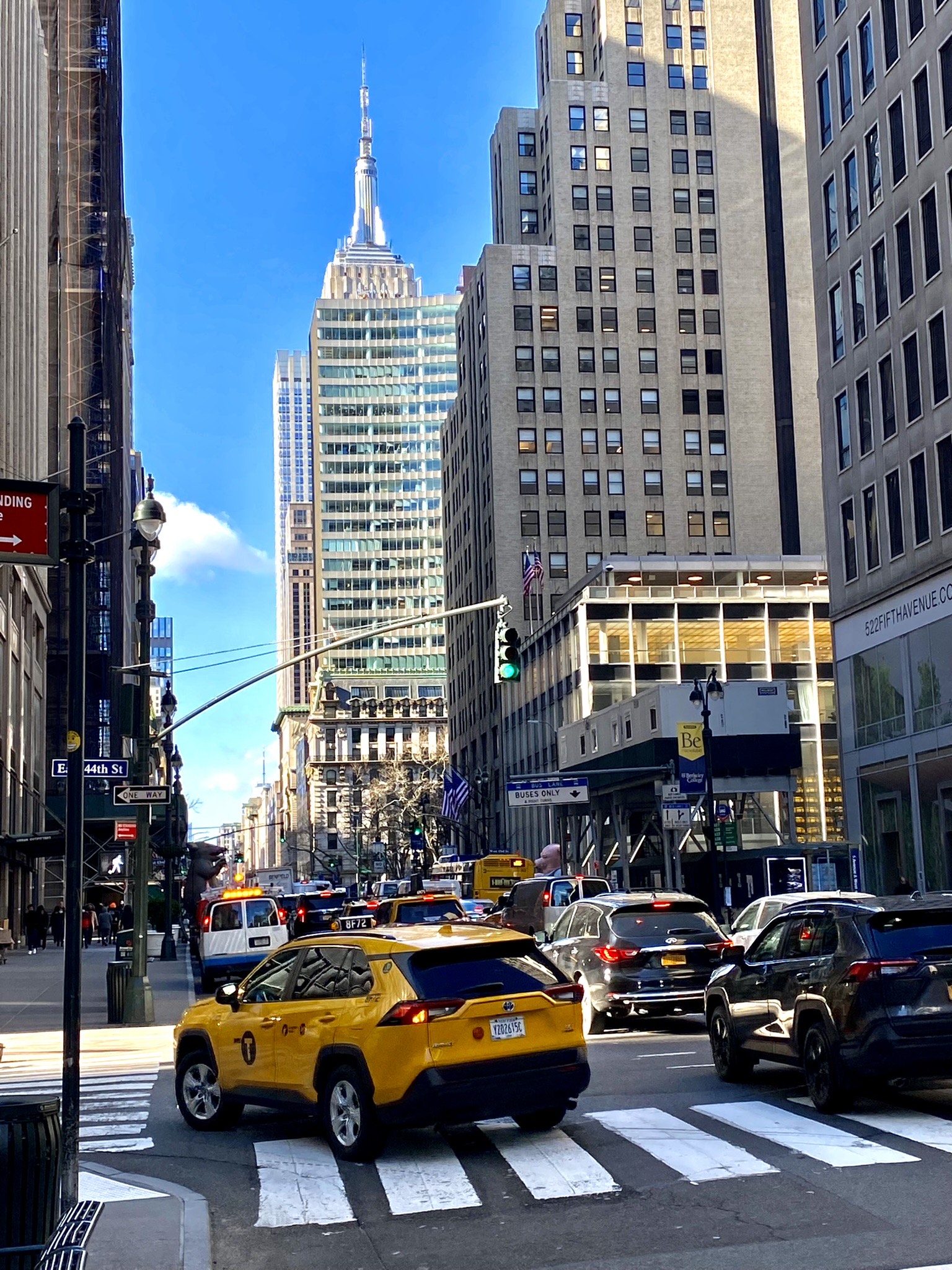 New York is uber expensive but with some googling and creativity you can make the Rand stretch a little further. Accommodation prices in Manhattan are quite steep but a massive part of the excitement of visiting this city is staying in the city. We stayed at the jewel new York which is a hidden gem well located in the heart of Midtown; close to Rockefeller Centre, Central Park, the Subway, Times Square and Radio City Music Hall. The rooms are comfortable and offer complimentary coffee and tea, unlimited chilled bottled water, free high-speed Wi-Fi, free laundry service and located two blocks from my favourite Bagel Shop-Toasties on West 51st Street where a cream cheese bagel breakfast will set you back $2.00 (grab a free take-away hotel coffee) Be warned-the prices in New York don't include taxes so you can expect to pay between 7% and 8.875% sales tax over and above.

New York is a massive city best seen on foot so group what you want to see into the various neighbourhoods. (e.g., Brooklyn Bridge/911 Memorial/Staten Island Ferry together) I would also suggest some planning, especially if you are only there for a few days – the day we wanted to see the 911 Memorial Museum it was closed, and the highly recommended Scotts Pizza Tours in Brooklyn only ran on Saturdays.