Pretoria holds its own with an amazing mix of cultural, outdoor and foodie experiences on offer. We discover a range of awesome things to do in Pretoria and prove why it is a city that should be known for more than just jacaranda blossoms! With farmer's and crafts markets, the longest urban street in South Africa, and some of the best restaurants and bars, there are so many things to do in Pretoria, many of them free or super affordable.
1. Attend the vibey Market @ The Sheds
Visit this social market celebrating good vibes with tunes, people and sassy food like tacos in a kombi. It's organised by the Capital Collective with the aim of rejuvenating Pretoria's inner city and creating a space where everyone feels welcome.
The Market @ The Sheds takes place on the last Saturday of the month from 11:00 to 20:00. There are date changes in between to accommodate long weekends and holidays. Entrance is R50 before 14:00, and R100 thereafter. Kids, Vespa riders and cyclists enter free.
Where: 012 Central, 381 Helen Joseph Street, Arcadia
2. Join a drumming circle at Klitsgras
Klitsgras Drumming hosts drumming sessions around a fire that is all about good vibes and good music. Try your hand at drumming or simply chill out with pizza and a cold one while watching fire dancers dance to a didgeridoo and local musicians do their thing around a fire pit. Follow them on social media to stay updated on events.
Where: Garsfontein Road
3. Take in the whole town with a camera obscura
The Camera Obscura (precursor to the modern camera) at Pretoria University is a marvellous invention that allows you to view the whole of Pretoria as you change the direction of the lenses and the view is projected in a darkened room. You'll even be able to see birds and people scurrying around. It's recommended that you visit in the mornings to see the best view of the city centre when it's illuminated by the sunlight from the east.
Camera Obscura Tours are hosted at Sci-Enza, the oldest interactive Science Centre in Africa. Groups must be five or more people at a time at R50 each between 14:00 and 15:00 on weekdays. Bookings are essential.
Where: Roper Street
4. Pop in at Afro Boer
This unique restaurant is chock full of attitude and delicious food. Enjoy the garden setting, breakfast, light or serious lunches, and of course, their incredible cakes. They change things up in the kitchen "to keep the kitchen, ooms, tannies, and copy-cats on their toes".
Where: Cnr. Lynwood & Meerlust Roads, Equestria
5. Acrobatics in the trees with Acrobranch
The Centurion park consists of adrenaline-packed obstacles, including Tarzan swings and a 300-metre-long zip line taking you on an amazing aerial adventure. Rates start from R65 per child and depend on the activity.
Where: The Big Red Barn, C/O Nelson & Glen Road, Sunlawns Estate, Olifantsfontein
6. Visit the Wonderboom fig tree
The Wonderboom is a fig tree over 1,000 years old which grew in such a way that 13 daughter trees sprung up around it forming a massive shaded area that spans 50 metres and can shelter up to 1,000 people. It's 23 metres high and a nature reserve has been built around it to protect it. There were also interesting Iron Age discoveries made near the tree and a fort built for protection against the British. Views from the Fort of Pretoria are exceptional. Entry to the reserve is R45 pp.
Where: Lavender Road, Wonderboom Nature Reserve
7. Dig in to authentic Italian at Alfie's
For authentic Italian, head to Alfie's. Locals rave about Alfredo Fiachetti's traditional Italian restaurant – the proof is that it's always full, so remember to make a reservation. You can't go wrong with bruschetta, fresh pasta, or a rack of lamb.
Where: 11 Hazelwood Road, Hazelwood
8. Park Acoustics
The perfect way to outrazzle the Sunday blues. Park Acoustics is an outdoor music festival that features some of the best local musicians for a perfect day out.
Where: Fort Schanskop, Eeufees Rd, Groenkloof. View upcoming events on their website.
9. Have a cold one at Capital Craft
Craft beer fans will be in heaven, as they add new beers to their collection regularly. Try their new black mushroom and white cheddar burger for vegetarians, or add a beef patty if you're not. Their Van Coke Smoke burger is a winner, as is their BBQ pulled pork sandwich.
Where: Greenlyn Village Centre, Cnr. 12th Street East & Thomas Edison, Menlo Park
10. Picnic at the Union Buildings
It's practically always picnic weather in Pretoria, so pack some picnic goodies and head to the gardens of the most famous buildings in South Africa. Be sure to visit the 9-metre statue of Mandela and take in the view.
11. Visit the Boeremark for the best pancakes in the world!
Pretoria's best-kept secret and worth an early Saturday morning start.
Where: Moreleta Street, Silverton
12. Visit Mrs Ples
Pay a visit to Mrs or indeed Mr Ples, one of the most complete examples of a pre-human skull ever found. Mrs Ples is a mighty 2,3 million-year-old skull you can visit at the Ditsong National Museum of Natural History (formerly the Transvaal Museum).
The museum is open every day, except Christmas Day and Good Friday.
Where: 432 Paul Kruger Street
13. Challenge yourself at the Climbing Barn
The Climbing barn is a well-established climbing facility with over 450m squared of climbing walls. From R120 pp.
Where: Plot 210, Korhaan Road, Mooiplaats
14. Blue Crane Restaurant
The Blue Crane is a thatched restaurant that has an unbeatable setting with a sun deck by a lake in a bird reserve. Perfect for a lazy weekend lunch. The lunch buffet menu changes every week, so give them a call to find out what's on offer.
Where: 156 Melk Street, Nieuw Muckleneuk
15. Take a drive down the longest street in South Africa
Pretoria boasts the longest urban street in South Africa and one of the straightest urban streets in the world. Stanza Bopape, Helen Joseph, WF Nkomo and Elias Motsoaledi streets (formerly all known as Church Street) are worth a drive to take in the buzz of the nerve centre of Pretoria, check out the historical buildings, and to reflect on the anti-apartheid struggle.
16. Go mountain biking in Groenkloof Park
Groenkloof Nature Reserve is the first and oldest game sanctuary in Africa. There's a 20km mountain bike trail to explore and you might pass some curious giraffes and zebra as you navigate the reserve. Various guided horse trails are also available. Though generally safe, exercise caution when running or cycling alone and don't leave valuables in your car.
Where: Christina De Wit Avenue, Groenkloof
17. Hazel Food Market, Menlo Park
This Saturday market is a staple at Greenlyn Village Centre. Nammie's mini cakes are a must eat with a bullet-proof coffee. And if you're feeling adventurous, try a jar of Stanley's snails in French burgundy butter, parsley and garlic.
Where: Cnr. Thomas Edison and Mackenzie Streets, Menlo Park
18. Seek out the Urban Being Sculpture and Spirit of Tshwane
There is interesting outdoor art to be experienced, if only you know where to look. Marco Cianfanelli is the acclaimed sculptor responsible for the outstanding Mandela Capture Site monument. His Urban Being Sculpture stands at nearly 12 metres high, weighs 8,2 tons and can be found at the front of the Pretoria City Lodge.
The Spirit of Tshwane by Anton Smit can be found at Aramist Avenue, Menlyn Maine. The sculpture is designed to represent the spirit of the local Apies River (known as the Tshwane). The river is symbolised by flowing elements attached to the heads, but Tshwane also means 'we live together, therefore, we are interdependent" which the sculptor asserts is symbolised by the two main heads growing from each other.
19. Enjoy the Jacaranda trees in full bloom
Yes, there is more to Pretoria than the beautiful purple aliens that line the streets giving hope to frantically cramming students each time a bud falls on their heads (legend has it that when the jacaranda blossom strikes, you're sure to pass). But these iconic trees are in danger as they have been infected with a fungal condition, also because they are classified as aliens, no more can be planted to replace the diseased trees. So enjoy the jacarandas while they last. Nelson Mandela wrote about sitting under the jacarandas at lunch during the Treason Trial, "those moments under the shade of the jacaranda trees on the vicarage lawn were the most pleasant of the trial." The trees are in bloom during October and early November.
20. Spoil yourself with a gourmet milkshake at Mustang Sally's
Mustang Sally's is an all-American style diner that will make you feel as though you've just stepped into the 1950s. It is a feast for the eyes and a great place to kick back with a burger and pretend you're on a great cross-country road trip, but the most special thing about this place is definitely the milkshakes. We recommend the Candy Floss or Nutella shake.
Where: 1319 Pretorius Street, Hatfield
21. Attend the "Not a Dead Poetry Society"
Die Dowe Digters was established four years ago by Andries De Beer as an informal platform for creative writers, poets, musicians, composers and songwriters to perform and network. It is now an important part of the Pretoria social fabric. Visit the Facebook page for updates on their events.
Where: The Blue Crane Restaurant and Bar
22. Beautiful Botanical Gardens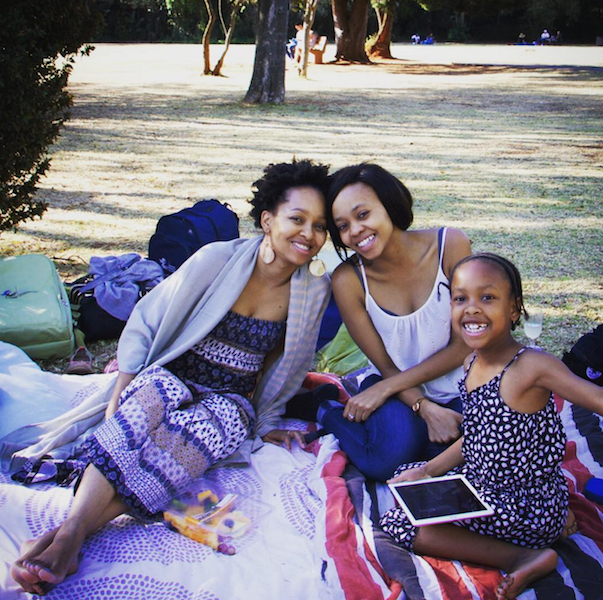 Take a picnic blanket, some snacks and have a laid-back afternoon enjoying the magnificent botanical gardens of Gauteng.
Where: 2 Cussonia Avenue, Pretoria
23. Go on a game drive at Rietvlei Game Reserve
Home to protected rhinos, this is the best bush break in a city (the largest game reserve within city borders in the world). Make use of the riverside picnic area, the bird hide and have breakfast or lunch at the café. It is interesting to note that the dam at Rietvlei supplies Pretoria with 15 per cent of its water supply.
Where: Nelmapious Drive, Centurion, Pretoria.
24. Meet on Milner, Waterkloof
Meet on Milner is great for adults and kids alike. Adults can wind down with a glass of wine, excellent fillet steak, live music, and a convivial atmosphere while kids are entertained.
Where: Cnr. Long & Milner, Waterkloof
Don't forget to sign up for our newsletter to stay on top of flight deals, travel tips and so much more.
---
All information on this blog page was correct at the time of publishing and may change at any time without prior notice. Travelstart will not be held liable for loss or inconvenience resulting from the use of out-dated or incorrectly noted information.