If you're wondering when to visit Europe, look no further. It's important to do your research before you go and this seasonal guide on the best time to visit Europe will help you get the most out of your trip!
Of course, it depends on which countries you'll be visiting, what activities you're planning and what your budget is. Here's what to keep in mind before booking your flights.
If you love Summer activities
Sun seekers will have a blast during Europe's summer months, which are usually between June and August. Some countries do reach extremely high temperatures, though, so make sure you're prepared. If you prefer less heat but still want to don your shorts, going in late April or May (Spring) is a good bet.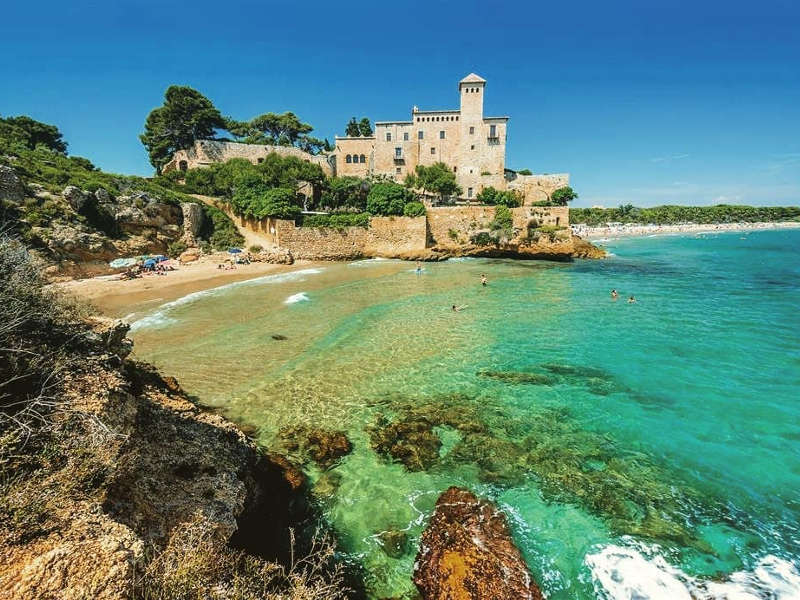 Mediterranean countries like Spain, Italy, Greece and Turkey can have particularly hot summers, but if swimming in the ocean and eating ice cream sounds like your ideal holiday then you're good to go! If you're headed further north towards Scandinavia or the UK, the mid-year climate will be milder and you'll experience lovely weather in places where it's usually miserable during the rest of the year.
If you love Winter activities
Those who are keen on snow skiing and Christmas markets should travel between November and February, when the temperatures can drop to well below freezing in countries like Germany, Switzerland and Austria. Be sure to have appropriate clothing like waterproof boots and gloves if you're planning outdoor activities, and keep in mind that the further north you go, the shorter your days will be. However, if you're up for braving the cold in those parts of the world, you'll get to be treated to magical nature scenes like the Northern Lights and then warm up with hot chocolate by a cosy fire afterwards.
If you want to avoid crowds
If your worst nightmare is standing in line for hours or having your views blocked by hundreds of other tourists posing for pictures, peak-season travel is not for you. The Summer months in Europe are usually the busiest, as that's also when most countries have their school holidays. If you want to opt for quieter periods, September and October are good options (and Autumn temperatures will still be moderate in some countries). Everyone else will be back at work or school, and you'll have the main attractions mostly to yourself.
If you're on a budget
The prices of hotels, flights and tourist activities usually skyrocket during Summer, so planning a trip during the shoulder or off-seasons will be more affordable. Generally, January or February are low season in countries that depend on Summer activities for an influx of tourists, so travelling right after Christmas might get you really good rates. However, don't be fooled by countries that are big skiing destinations, as they will have a higher demand and thus higher prices.
Good options to get the best bang for your buck are less "touristy" destinations like Georgia (visa-free for South Africans!) Hungary and Ireland. It's also a good idea to visit smaller towns and lesser-known areas instead of the popular cities, and you'll probably have a more authentic experience too.
Prefer a pre-planned package? Check out these guided tours in Europe.
Also read: